Indian Motorcycle, Already 3-0 To Start 2018 AFT Season, Looks to First Mile Race of the Year at Arizona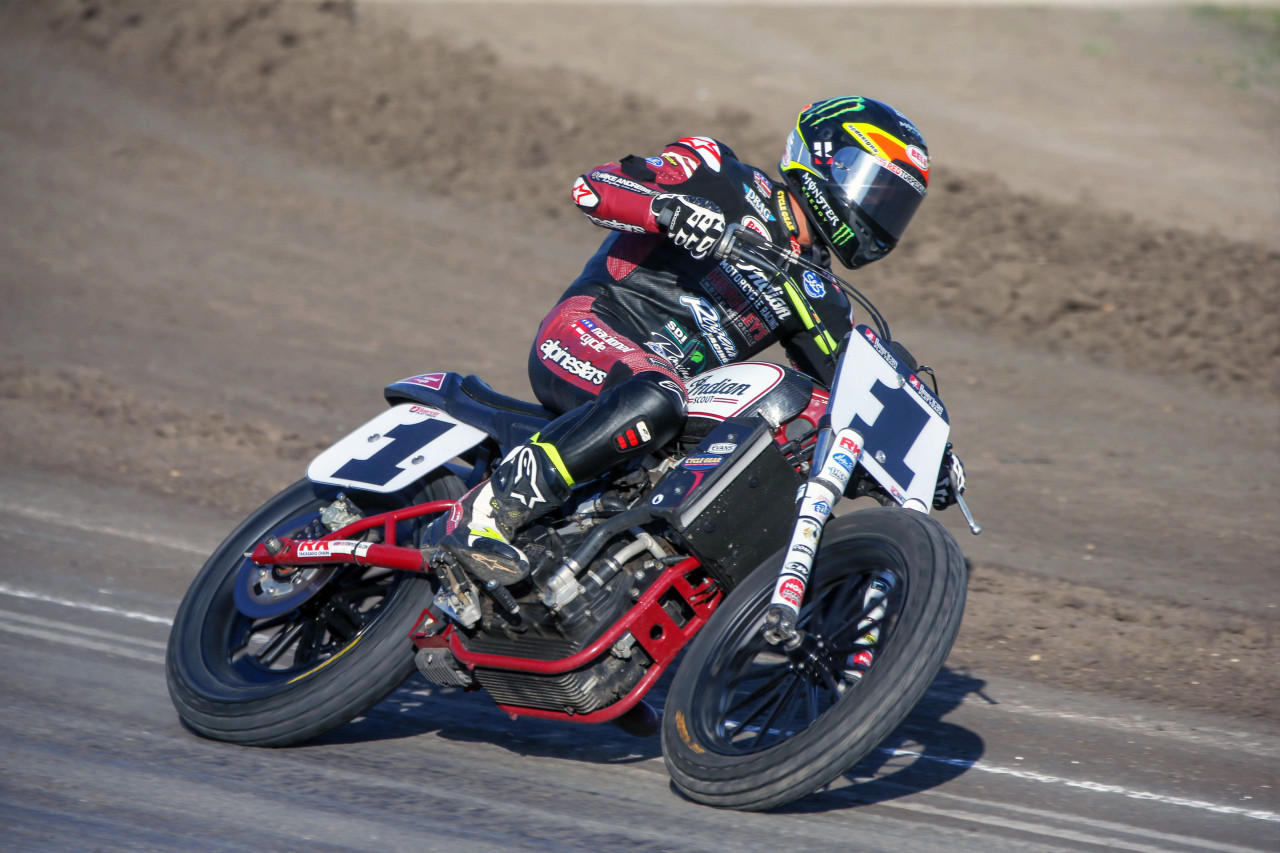 Indian Motorcycle has started the 2018 American Flat Track season where it left off in 2017: with three wins in the first three races. And while its 'Wrecking Crew' factory team of Jared Mees, Bryan Smith and Brad Baker may not have quite the dominance of last season despite Jared Mees' two wins in three races, Indian-mounted privateers are certainly picking up the slack, as Kenny Coolbeth Jr. proved when he took the win at the controversial Atlanta round after Mees' disqualification.
Runner-up spots in each of the three races have gone to other brands, including JD Beach and Yamaha at Daytona, Jeffrey Carver Jr. on his Harley-Davidson XR750 at Atlanta, and Briar Bauman and Kawasaki's 650 Ninja in Texas last weekend.
The first Mile race of the year at the Law Tigers American Flat Track Arizona Mile presented by Buddy Stubbs Harley-Davidson on Saturday, May 12 gives riders a chance to measure their performance against each other to see who has gone the extra mile in the off-season. At last year's Arizona Mile, Indian's Bryan Smith beat teammate Brad Baker to the line in a thrilling photo finish, with Indian Scout FTR750-mounted Jared Mees third. Harley-Davidson, with a revamped factory team for 2018, has factory riders Sammy Halbert, Brandon Robinson and up-and-coming sensation Jarod Vanderkooi ready to battle their long-time rival Indian.
In an equally thrilling finish in the AFT Singles class at last year's Arizona Mile, Shayna Texter beat Tristan Avery by a wheel, the crowd on its feet for the entire race in what went down as one of the best AFT Singles races ever. This year, Brandon Price of White Hall, MD, is bringing his AFT Singles point lead into the Arizona Mile with Texter looking to repeat at a race track she finds plenty challenging and entertaining.
"Phoenix is a Mile track, which is one of my favorite types of racing in AFT," said Texter. "Because of the heat, the conditions in Phoenix are usually a lot different compared to a lot of our other events. It's physically demanding, and the race track also takes a beating because of the conditions. I try to use a little of my veteran experience at the Arizona Mile, because it takes a lot of focus and concentration to come out on top there."
Will Smith and Texter be able to repeat their breathtaking 2017 wins? Come out to the Law Tigers American Flat Track Arizona Mile presented by Buddy Stubbs Harley-Davidson on Saturday, May 12 and see in person these spectacular handlebar-to-handlebar races – and find out who prevails in both the AFT Singles and Twins classes.
Great tickets from air conditioned Club House to General Admission are still available. Please visit arizonamile.com for all seating options. We look forward to seeing you at the race at Turf Paradise on May 12.